Thursday, October 29, 2009
always staying productive :)
Posted by

Ryan Kramer
at 1:46 PM
4 comments:


Sunday, April 05, 2009
Got another short in the pipeline. This as well as my last film will debut sometime this summer, along with films from the other "ToonHole.com" guys.
btw, i just bought ArtRage 2.5 and used it for this painting. It's fantastic. I'm going to paint all my BGs using Artrage 2.5 (visit
Sherm Cohen's cartoon blog
for some great tutorials and reviews).
Posted by

Ryan Kramer
at 7:03 AM
No comments:


Sunday, October 05, 2008
More lunchtime drawing sessions at nickelodeon..
love gettin' cartoony with black prismacolors.
-plenty of comics in the can (waitin' for the launch of ToonHole.com)
R. Kramer
Posted by

Ryan Kramer
at 4:08 PM
2 comments:


Friday, September 21, 2007
BGs
someone is stirring up some trouble at the Boom Saloon!
what varmit dares overstep his boundaries??
...stay tooned and be on the lookout for the soon to be released short "Bigguns"
-kramer
Posted by

Ryan Kramer
at 7:11 PM
2 comments:


Wednesday, August 29, 2007
Wednesday, August 22, 2007
Here are a couple of pieces that I've managed to draw, scan, and color inbetween animating 'Bigguns' and working the ol' day job. (Likeness to "Screech" is accidental :)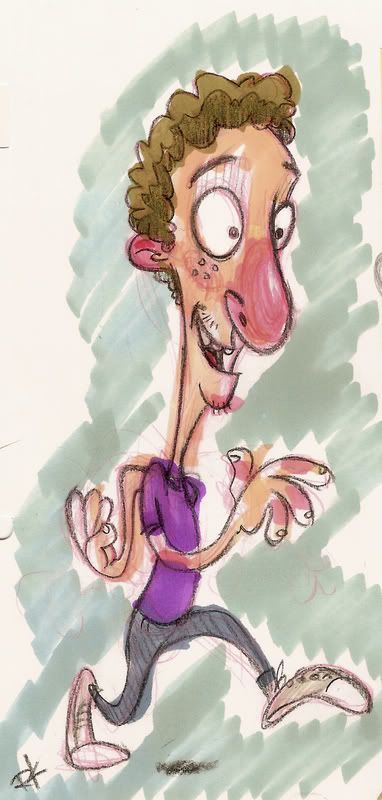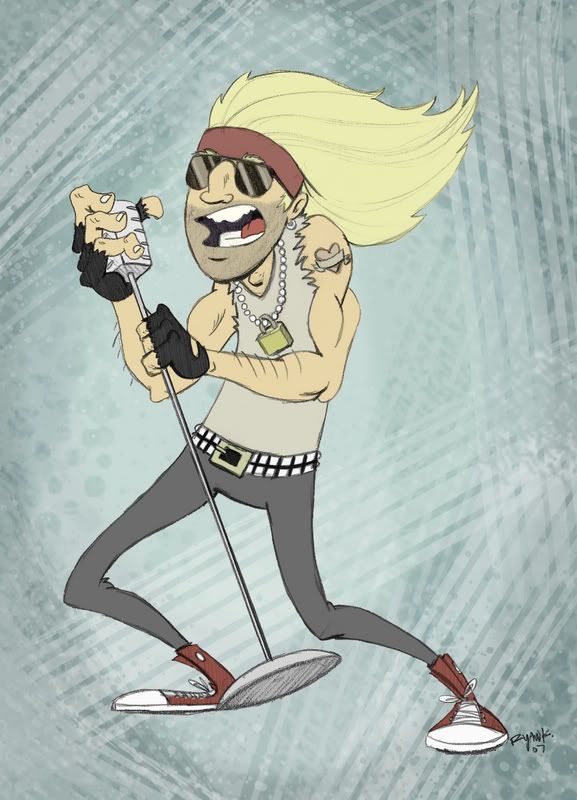 -Kramer